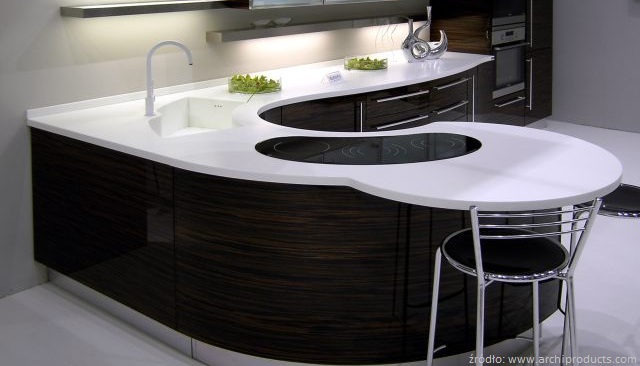 Wady blatów kamiennych
Cena
: blaty kamienne charakteryzują się bardzo wysoką ceną – co początkowo może zniechęcać i odstraszać potencjalnych klientów. Warto wziąć jednak pod uwagę fakt, że kamienny blat jest niezwykle trwały i posłuż nam przez wiele lat.
Waga: kamień to bardzo ciężki materiał, co wiązać się będzie z kolejnymi komplikacjami, np. trudnościami w montażu.
Montaż: zakładanie kamiennego blatu jest nie tylko skomplikowane, ale i czasochłonne, do tego możliwe jedynie przy użyciu specjalistycznego sprzętu, a co za tym idziemy trudne do samodzielnego wykonania.
Uszkodzenia i zabrudzenia: uszkodzenia czy pęknięcia większych rozmiarów są trudne do naprawienia – w takim wypadku należy zdemontować całą płytę i oddać ją do zakładu kamieniarskiego. Dodatkowo niektóre typy kamienia wymagają impregnacji w celu uniknięcia plam, te bowiem ciężko jest usuwać.
Chłód: kamień jest materiałem raczej chłodnym, przez co nie ociepla wnętrza tak, jak potrafi to np. drewno.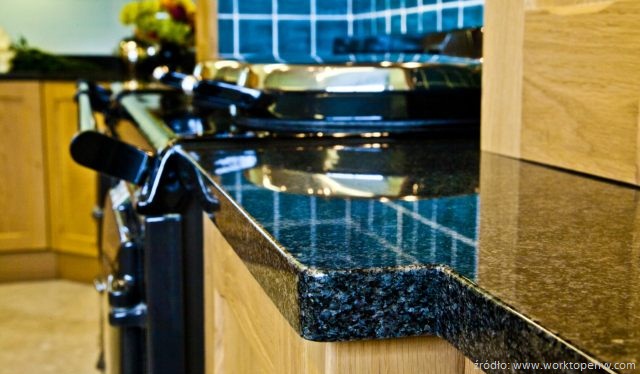 Zalety blatów kamiennych

Trwałość: kamienny blat to przede wszystkim niezwykła trwałość i wytrzymałość, które pozwalają cieszyć się kamiennym blatem przez długi czas.
Odporność na temperaturę: kamień nagrzewa się długo, a co za tym idzie można bez obaw stawiać na nim gorące naczynia, a także umieszczać w jego pobliżu kuchenki gazowe, bowiem jest niepalny.
Odporność na wilgoć, która w kuchni czy łazience będzie niezwykle istotnym walorem.
Odporność na uszkodzenia: kamienny blat jest idealny do kuchni, bowiem opiera się wszelkim zarysowaniom, uderzeniom czy ścieraniu, możemy kroić po nim ostrym nożem bez żadnego uszczerbku stanu powierzchni.
Łatwe utrzymanie: polerowana lub szlifowana powierzchnia kamiennego blatu sprawia, że utrzymanie go w czystości nie sprawia problemów, co więcej – niektóre gatunki kamienia nie wchłaniają tłuszczów, a także pozwalają na stosowanie środków chemicznych bez strachu bez uszkodzeniami.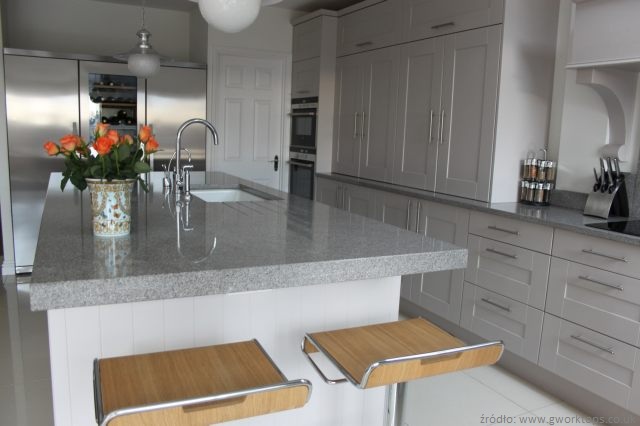 Wygląd: kamień może jest zimny, ale dzięki temu ekskluzywny i nowoczesny. Czar jego urody przejawia się w wielu wariantach, dzięki szerokiej gamie kolorystycznej – wszystkie kolory ziemi, począwszy od beży, przez zielenie na szarościach i czerniach kończąc, mogą ozdabiać nasz blat.
Ponadczasowość: kamienny blat sprawdzi się świetnie w każdym rodzaju wnętrza, niezależnie czy urządzano je w tradycyjnym, czy nowoczesnym stylu.

Kamienny blat to wydatek niemały, ale należy traktować go w kategoriach inwestycji na lata. Tego rodzaju materiał oprze się wszelkim niedogodnościom, na które narażone są powierzchnie kuchennych czy łazienkowych blatów. Do tego będzie zachwycał nas swoim wyglądem.