Kamień wprowadza do wnętrza elegancję oraz naturalny szyk. Przy odpowiedniej pielęgnacji (w tym impregnacji) elementy z niego wykonane zachowują doskonały stan przez długi czas. Ważne jest również, aby odpowiednio dostosować gatunek kamienia do miejsca jego zastosowania (np. trawertyn doskonale sprawdzi się jako okładzina ścienna w salonie, natomiast nie należy stosować go w roli posadzek). Wszechstronność rodzajów kamienia sprawia jednak, że ten naturalny materiał ma bardzo wiele przeznaczeń.
Kamień w nowoczesnych aranżacjach kuchni
Kamień w kuchni zazwyczaj wykorzystywany jest jako blat roboczy lub posadzka. Jednak to nie jedyne jego zastosowania. W bardziej nietypowych aranżacjach sprawdzi się on np. jako:
​
zlewozmywak
okładzina ścienna między dolną a górną częścią zabudowy kuchennej.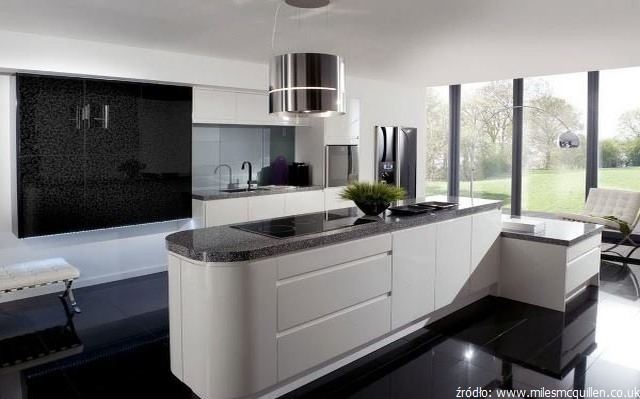 Najlepszy kamień do kuchennych aranżacji to granit, który jest wytrzymały na zarysowania, uderzenia, wilgoć oraz wysokie temperatury. Z tego względu bez obaw można np. stawiać gorące garnki na granitowych blatach.
Kamień w nowoczesnych aranżacjach łazienek
Z kamienia wykonywane są posadzki, blaty łazienkowe, a nawet wanny, umywalki i brodziki prysznicowe. Podczas jego wyboru warto zwrócić uwagę, jaki jest stopień absorpcji wody przez dany gatunek. W przypadku posadzek i blatów ponownie sprawdzą się granity, a także kamienie rzeczne i sjenit. Mniej polecane są piaskowce, marmury oraz trawertyn.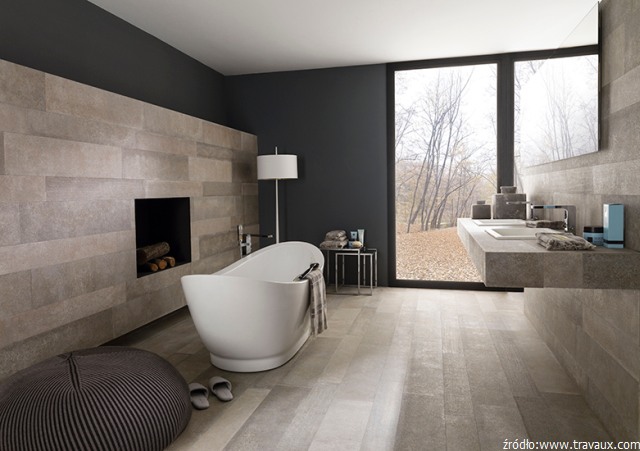 Bardzo dekoracyjnym kamieniem jest onyks, którego powierzchnia wykazuje zdolność przepuszczania światła. Z tego względu często stosuje się go do budowy podświetlanych elementów, np. ścian i umywalek.
Kamień w nowoczesnych aranżacjach salonów
Kominek lub telewizor często stanowią element wyposażenia salonu. Wokół nich urządzana jest strefa wypoczynkowa, przez co ściana na której są one ustawione skupia na sobie dużą uwagę. Sposobem, aby wyróżnić te część pomieszczenia i podkreślić jej reprezentatywny charakter jest kamień. Okładzina ścienna wykonana z łupka, granitu, trawertynu lub marmuru o stonowanej kolorystyce doskonale wpiszę się w wygląd nowoczesnego salonu.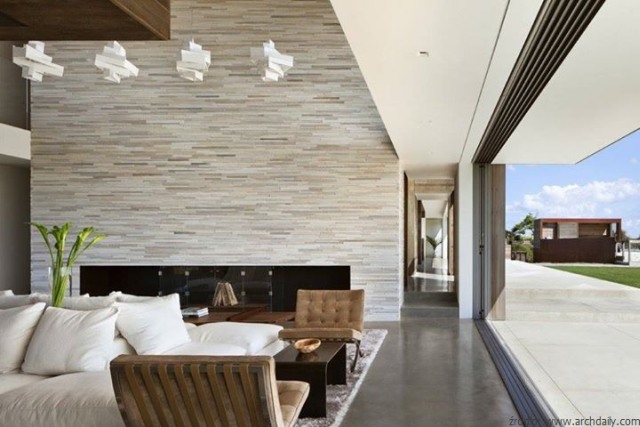 W przypadku wnętrz urządzonych w minimalistycznym stylu, kamień może być ich wyrazistym elementem (jeżeli zastosujemy elementy o zdecydowanym usłojeniu) lub harmonijnie komponować się z surową aranżację (w tej roli dobrze sprawdzą się np. szare łupki).
Polecamy:
​