Kolory 2018 roku: natura w towarzystwie intensywnych odcieni
W mijającym roku prym w aranżacjach wnętrz wiodła natura: kolory ziemi, ekologiczne materiały oraz bujna roślinność. Ten trend będzie nadal obecny, jednak obok stonowanych odcieni pojawią się energetyczne kolory. Projektanci proponują nam wprowadzenie do wnętrz energetycznych barw, jak np. czerwień, pomarańcz czy odcienie rdzy. Bazą dla tak wyrazistych odcieni możemy uczynić kamienie i konglomeraty w stonowanych kolorach. W przypadku tych pierwszych sprawdzą się białe i szare odmiany marmur (np. Bianco Carrara czy Bianco Calacat).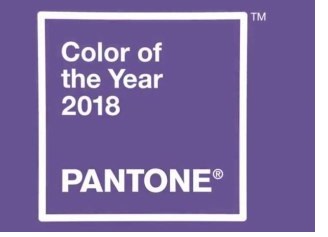 Spośród konglomeratów możemy wybierać zarówno te o wyglądzie subtelnych kamieni, jak i jednobarwne kolekcje (np. biały konglomerat Crystal Absolute White od Technistone).
Kamień doskonale sprawdzi się również jako baza do stworzenia aranżacji z kolorem roku 2018 Instytutu Pantone: Ultra Violet. Intensywny, głęboki fiolet wymaga odpowiedniej oprawy. Z uwagi na jego wyrazistość, warto zestawić go z kamieniami i konglomeratami w delikatnych, naturalnych odcieniach. Wybierajmy biele, szarości, beże i czernie (w tych kolorach dostępne są granity, marmury, piaskowce czy trawertyny).
Trendy 2018: z naturą za pan brat
Jak wspominaliśmy, w 2018 roku nadal modne będą aranżacje inspirowane naturą. Jak najłatwiej je stworzyć? Oczywiście bazując na naturalnych materiałach: drewnie i kamieniu. Do tego subtelne kolory przełamane wyrazistymi akcentami oraz… rezygnacja z widocznych urządzeń! Jak to możliwe? Otóż jednym z trendów 2018 roku będzie "tech-free" – styl promujący przestrzeń wolną od technologii. Nie ma w niej miejsca dla telewizorów, komputerów, sprzętów grających i innych nowoczesnych urządzeń rozpraszających naszą uwagę i utrudniających wyciszenie. "Tech-free" to wyraźne nawiązanie do stylu życia zgodnego z naturą i aranżowania w tym duchu wnętrz.
Ponadto, obok nasyconych kolorów oraz stylu "tech-free", w nadchodzącym roku modne będą motywy florystyczne i wzory geometryczne: trójkąty, heksagony oraz prostokąt. To również kontumacja trendu, który mogliśmy obserwować w 2017 roku. Wzory te pojawią się na ścianach, tkaninach oraz w formie dekoracji.

18.12.2017