Konglomerat kwarcowy jest idealny do nowoczesnych aranżacji
Naturalny kamień jest unikalny i niejednolity kolorystycznie, dzięki czemu nadaje aranżacji niepowtarzalny wygląd. Jednak ta cecha niekiedy okazuje się wadą, szczególnie podczas urządzania nowoczesnych wnętrz. W takich aranżacjach projektanci zazwyczaj stawiają na minimalistyczne formy i jednorodną kolorystykę. Elementy wykonane z naturalnego kamienia nie mają tych cech, dlatego projektanci często sięgają po konglomerat kwarcowy, czyli syntetyczny kamień. Konglomeraty są jednorodne, powtarzalne, seryjne – to właśnie te cechy sprawiły, że znajdują szerokie zastosowanie w aranżacji wnętrz.
Zalety konglomeratu kwarcowego
Konglomerat kwarcowy powstaje na bazie kwarcu (który stanowi około 95% składu) i dodatków (żywic i barwników). Swoimi właściwościami dorównuje grantowi, a w niektórych aspektach go przewyższa. Posiada gładką, nieporowatą powierzchnię o bardzo niskiej nasiąkliwości. Tym samym jest odporny na plamy i przebarwienia oraz łatwy w utrzymaniu w czystości. Ponadto w składzie konglomeratów pojawiają się jony srebra, które działają antybakteryjnie. Z tego względu kwarcogranity sprawdzają się w miejscach narażonych na pojawianie się grzybów czy pleśni. Do tego dochodzi jednolita kolorystyka i powtarzalność płyt oraz wysoka wytrzymałość na uszkodzenia mechaniczne. Dzięki tym cechom konglomerat kwarcowy jest ceniony przez profesjonalistów: projektantów wnętrz, architektów oraz kamieniarzy, jak i osoby na co dzień użytkujące produkty powstałe na jego bazie.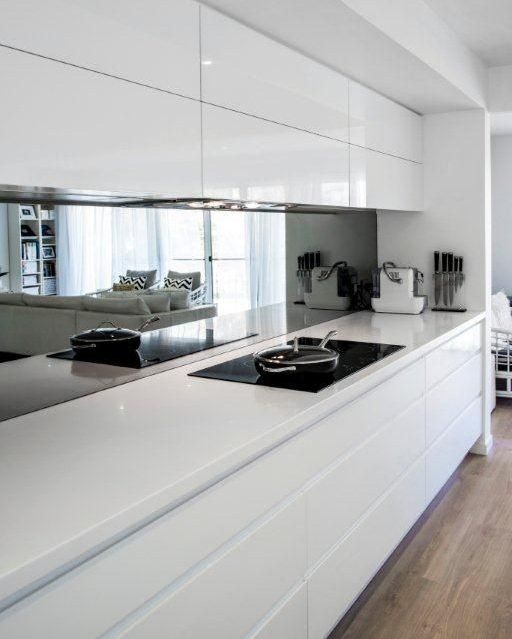 Podsumujmy zalety konglomeratów kwarcowych, ze szczególnym uwzględnieniem blatów wykonanych z tego materiału:  
kwasoodporność (co odróżnia konglomerat kwarcowy od konglomeratu z marmuru, którego powierzchnie może uszkodzić np. sok z cytryny),
wysoka odporność na zarysowania (jednak nie należy kroić bezpośrednio na błyszczącym blacie z konglomeratu, ponieważ mogą pozostać na nim rysy),
wysoka odporność na zaplamienia,
łatwość w utrzymaniu czystości,
odporność na wysokie temperatury (jednak w przypadku blatów warto stosować podkładki pod rozgrzane garnki, aby nie doprowadzić do zmatowienie konglomeratu),
stosunkowo niska waga – konglomerat jest lżejszy od granitu nawet o 20%, dzięki czemu blat nie obciąża szafek w takim stopniu, jak naturalny kamień,
bezposinowe łączenie blatu ze zlewozmywakiem lub parapetem,
szeroka paleta kolorystyczna,
jednobarwna i powtarzalna (łatwa do odtworzenia) powierzchnia,
konglomerat kwarcowy  przyjmuje temperaturę otoczenia (w odróżnieniu od granitu).
Konglomerat konglomeratowi nierówny, czyli na co zwrócić uwagę podczas zakupu?
            – renoma dostawcy,
            – cena,
            – atesty i certyfikaty.
Dobrej jakości blaty z konglomeratu kwarcowego są drogie. Zapłacimy za nie więcej niż np. za popularne blaty laminowane (ale mniej niż za granitowe). Ponadto kwarcogranit w ok. 95% składa się naturalnych składników. Pozostała część to barwniki, żywice syntetyczne i dodatki chemiczne, a więc zawiera sztuczne komponenty (w odróżnieniu od granitu, który jest całkowicie naturalny). Warto mieć na uwadze także różną jakość konglomeratów – niestety część produktów sprzedawanych jako pełnowartościowy kwarcogranit jest drugiego gatunku. Jak się przed tym ustrzec? Wybierzmy konglomerat od sprawdzonego dostawcy. Ponadto produkt bardzo konkurencyjny cenowo może nie spełnić naszych oczekiwań i finalnie przedstawiać gorszą jakość. Na korzyść konkretnego konglomeratu przemawiają również atesty i certyfikaty. Potwierdzają one zgodność z normami, a także informują nas, czy dany produkty jest bezpieczny dla środowiska.
Zdjęcie tytułowe: www.nichedesignbuild.com.au 
12.07.2018