Co to jest lastryko?
Lastryko określany jest również jako lastriko, sztuczny kamień i beton dekoracyjny. We Włoszech występuje pod nazwą terrazzo. Powstaje z mieszaniny cementu, kruszywa, wody i pigmentów. W roli kruszywa (grysu) stosowane są różnego rodzaju kamienie, przede wszystkim granit, bazalt i marmur. Proporcje i rodzaj poszczególnych składników decydują o jakości i wyglądzie lastryko. Najczęściej ma ono jasno lub ciemnoszare zabarwienie z dodatkiem białego cementu.
Terrazzo ma także bardziej wyraziste odsłony! Jeżeli do mieszkanki użytej do jego produkcji dodamy dekoracyjne kamenie lub barwniki, uzyskamy płyty o bardzo dekoracyjnym wyglądzie. Z tej właściwości coraz chętniej korzystają projektanci, którzy poszukują nieoczywistych rozwiązań do swoich realizacji. Różnobarwne lastryko przykuwa uwagę i stanowi bardzo mocny akcent we wnętrzu. Na posadzce z terrazzo można np. uformować logo lub napis, dzięki czemu świetnie sprawdzi się w hotelach czy biurowcach.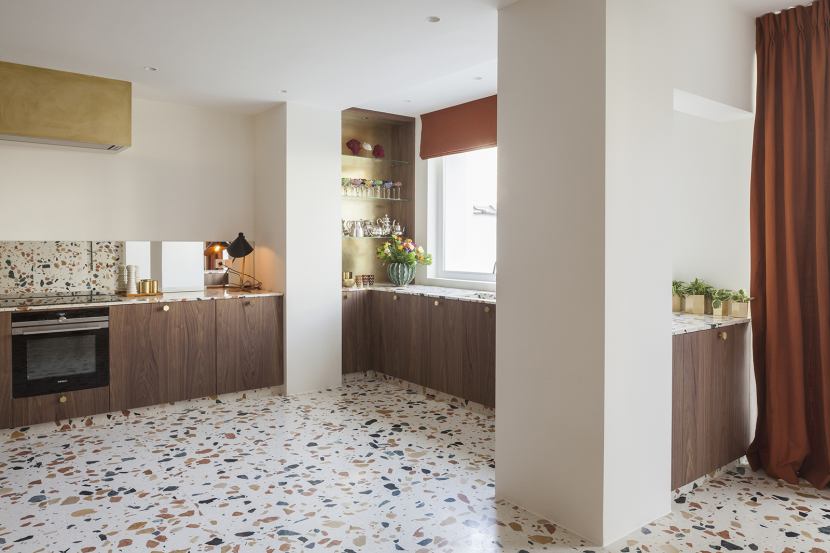 Lastryko – wady i zalety
Lastryko jest trwałym materiałem (chociaż dużą wagę odgrywa tutaj sposób jego wykonania). Wykazuje znaczną odporność na uszkodzenia mechaniczne: zarysowania, uderzenia i ścieranie. Ponadto nie chłonie wody, dzięki czemu ma wiele zastosowań – zarówno na zewnątrz, jak i we wnętrzach. Przewagą terrazzo nad naturalnym kamienie jest również niższa cena.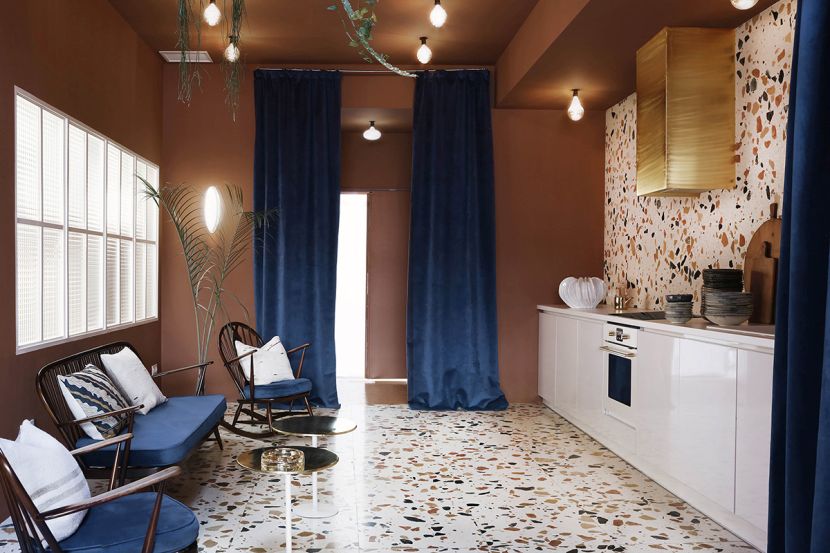 Terrazzo może mieć matową, lekko chropowatą powierzchnię lub gładką i połyskującą. Płyty o wyczuwalnej strukturze łatwiej ulegają zabrudzeniom i przebarwionym. Jest to problematyczne w przypadku blatów kuchennych, jednak większość świeżych zabrudzeń usuniemy za pomocą wody z mydłem.
Lastryko – zastosowanie
Jak wspominaliśmy, terrazzo w Polsce kojarzone jest przede wszystkim z materiałem na nagrobki. Jednak z powodzeniem sprawdzi się również do budowy:
schodów i nawierzchni zewnętrznych, np. posadzek na tarasie,
parapetów,
schodów i posadzek we wnętrzach (zarówno w domach, jak i przestrzeniach komercyjnych, np. hotelach i biurach),
blatów i okładzin w kuchni.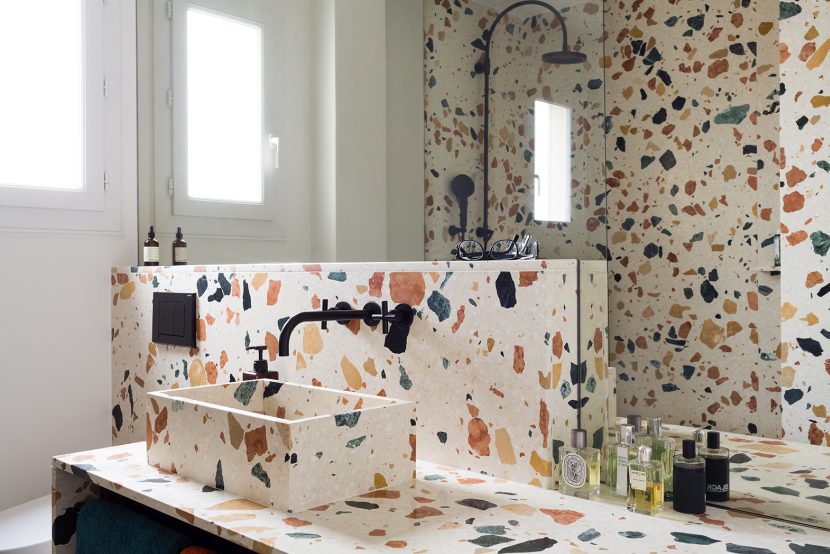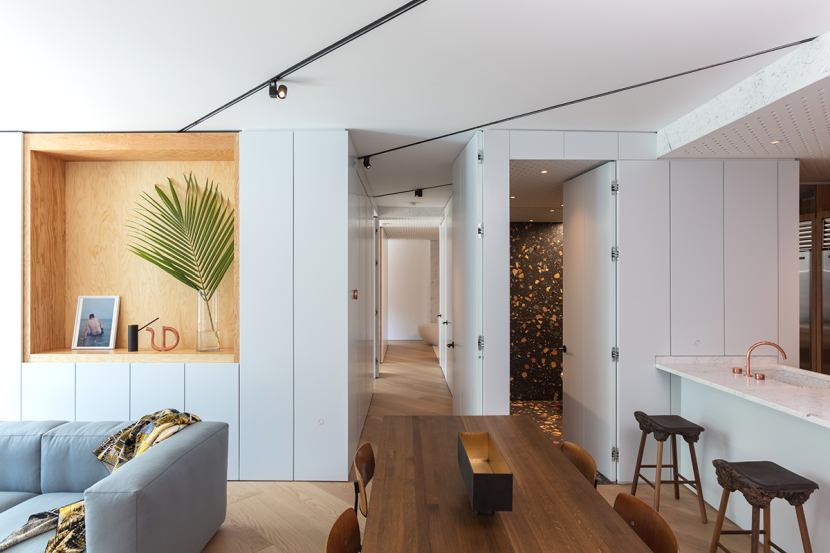 Zdjęcia: www.dzekdzekdzek.com
19.04.2018