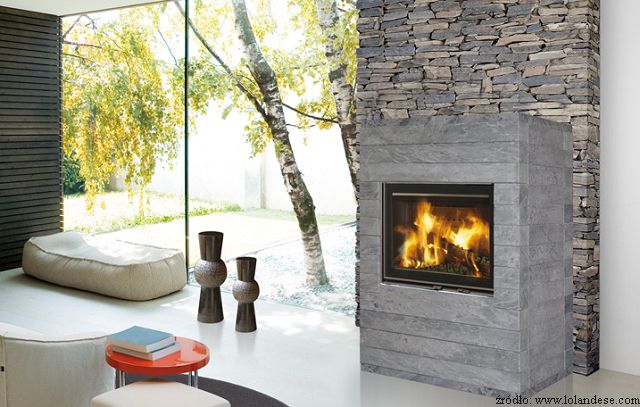 Steatyt – właściwości
Steatyt ma niezwykłe zdolności akumulacji ciepła. Równomiernie nagrzewa się i stopniowo oddaje ciepło do pomieszczenia. Dzięki temu pozwala uniknąć silnych wahań temperatury we wnętrzu oraz przez długi czas utrzymać ją na pożądanym poziomi: 2-3 godziny palenia w kominku ze steatytu wystarcza, aby prawie przez cały dzień pomieszczenie było ogrzane.
Steatyt ma dwie podstawowe odmiany: drobno- i gruboziarnistą. Z pierwszej możemy wykonać palenisko, ponieważ wytrzymuje temperaturę ponad 1000°C. Natomiast steatyt gruboziarnisty lepiej sprawdzi się w roli zewnętrznej obudowy kominka, gdyż jego odporność na wysokie temperatury jest o połowę mniejsza.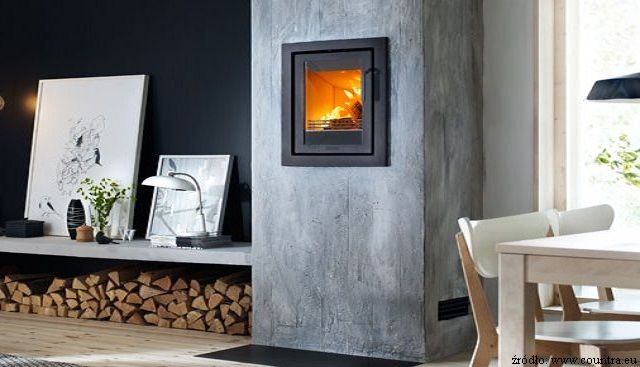 Ile kosztuje steatyt?
Decydując się na steatyt, musimy być przygotowani na wysokie koszty jego zakupu i eksploatacji. Aby w pełni wykorzystać jego termiczne właściwości, niezbędna jest duża ilość drewna. Kamień ten doskonale akumuluje ciepło i ogrzewa pomieszczenia, jednak potrzebuje do tego znacznych pokładów paliwa. W ciągu jednego dnia palenia w nim zużywa się średnio 10 – 40 kg drewna.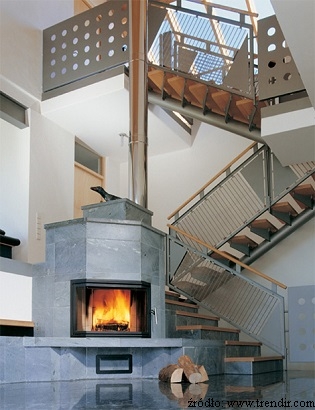 Steatyt – kamień o uniwersalnym wyglądzie
Steatyt to surowy, stonowany w wyglądzie kamień, który doskonale wpisuje się w stylistykę nowoczesnych, minimalistycznych wnętrz. Jego naturalnym otoczeniem są skandynawskie pomieszczenia, których sposób aranżacji jest obecnie bardzo popularnych również w innych częściach Europy. Jednak szara barwa steatytu jest na tyle uniwersalna, że można swobodnie dopasować go do wnętrz utrzymanych w różnej stylistyce. Możemy także zdecydować się jedynie na płytki wykonane ze steatytu, które będą dopełnieniem innych materiałów na kominku, np. szkła czy metalu.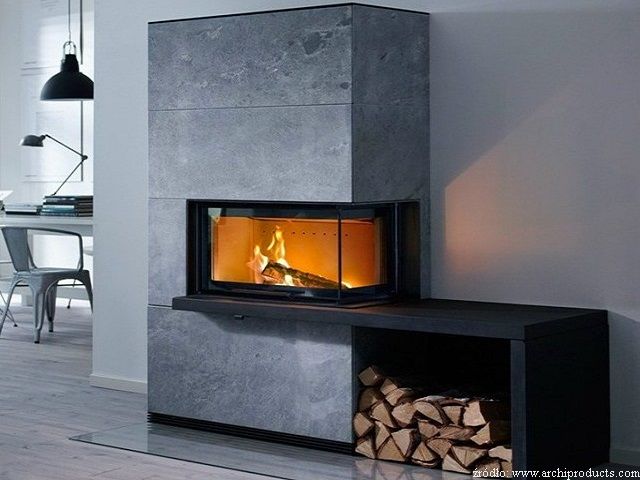 Wybierając steatyt musimy mieć na uwadze fakt, że poszczególne jego egzemplarze różnią się od siebie odcieniem szarości czy użyleniem. Jest to cecha charakterystyczna dla większości kamieni naturalnych. Trudno jest uzyskać dwa identycznie wyglądające fragmenty skały. Warto więc samodzielnie obejrzeć steatyt, którym będziemy chcieli obłożyć kominek i upewnić się, że dany fragment spełnia nasze oczekiwania.