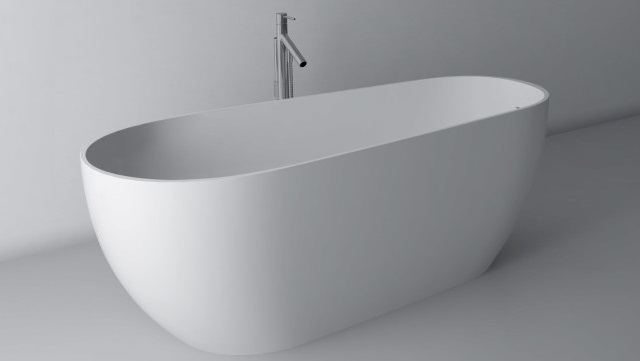 Twórcy wanny Silvia: Marta Gębska (projektantka), Zbigniew Piasecki (konstruktor) oraz firma Marmite, inspiracji szukali daleko – aż 1700 lat p.n.e. w pałacu w Knossos na Krecie, gdzie powstała pierwsza znana znam wanna z terakoty.

Wanna Silvia wyróżnia się przede wszystkim kształtem – odpowiada ona precyzyjnie budowie człowieka, czyli jest szersza w miejscu ramion, by zwężać się swobodnie w kierunku stóp. Takie wyprofilowanie jest wygodne nie tylko pod względem codziennego użytkowania, ale pozwala również na zmniejszenie kosztów produkcji i na troskę o środowisko. Kształt ten bowiem ogranicza zużycie wody do 130 litrów (podczas gdy normalna wanna zużywa ich ok. 280).

Atutem tego modelu jest również tworzywo – wanna wykonana jest z lanego marmuru, którego głównym składnikiem jest naturalny proszek dolomitowy. Sprawia to, że wanna przyjmuje i utrzymuje ciepło, dzięki czemu przyjemnie się z niej korzysta.

Cechą charakterystyczną wanny Silvia jest również odpływ zintegrowany w cienkiej ściance wanny. To innowacja, której do tej pory nie stosowano w masowej produkcji.

Szereg zalet sprawił, że wanna otrzymała nagrodę Red Dot – jedno z najbardziej prestiżowych wyróżnień na świecie w dziedzinie wzornictwa przemysłowego, IF Design Award oraz laur podczas Top Design Awards 2016 (w kategorii Łazienka). Tym razem przyszedł czas na kolejne nagrody – tytuł must have! w 6. plebiscycie organizowanym przez Łódź Design Festival oraz Platinum A'Design Award Winner w kategorii Bathroom Furniture and Sanitarny Ware Design 2016.
MP

16.08.2016