Chropowaty kamień, który chłonie wodę
Sprzedawcy często odradzają wybór marmuru jako elementu do wyłożenia podłogi, w szczególności w kuchni oraz w łazience. Dlaczego tak jest? Marmur, choć pięknie wygląda, jest kamieniem o chropowatej powierzchni doskonale absorbującej wilgoć. Co gorsza, marmur jest także nieodporny na działanie nawet delikatnych kwasów, takich jak chociażby sok z cytryny czy ocet. Rozlany i pozostawiony na posadzce ocet szybko przerodzi się w odbarwienie, którego usunięcie będzie kłopotliwe.
Marmur jest więc ryzykownym wyborem, jako materiał wykończeniowy w kuchni, Nie oznacza to jednak, że nie możemy zdecydować się na jego wykorzystanie. Decydując się jednak na taki krok musimy mieć świadomość, że utrzymanie tej podłogi w dobrym stanie przez lata będzie od nas wymagało dużo pracy przy regularnej konserwacji, co wiąże się także z dodatkowymi wydatkami.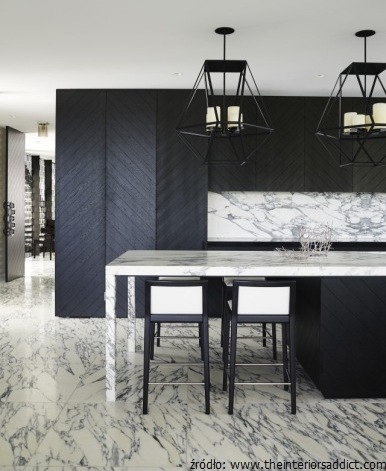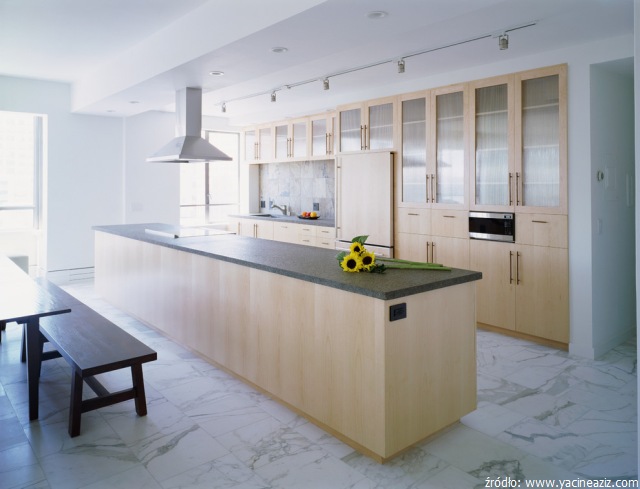 Marmurowa podłoga elegancka pod warunkiem regularnej konserwacji
Jak już wspominaliśmy, niewiele potrzeba do tego, aby marmurowa podłoga straciła swój estetyczny, bardzo elegancki wygląd. Aby do tego nie dopuścić wymagana jest regularna impregnacja, czyli stosowanie specjalnych środków chemicznych, które tworzą na powierzchni kamienia niewidzialną powłokę zabezpieczającą. Na rynku mamy szeroki wybór tego typu produktów, które służą nie tylko do konserwacji, ale także chociażby skutecznego czyszczenia marmurowych płyt.
​
Pamiętajmy jednak o tym, że w przypadku marmuru nie istnieje środek uniwersalny. Jeśli naprawdę zależy nam na tym, aby zachować dobry wygląd kamienia na podłodze przez lata, to musimy kupować środki chemiczne przeznaczone do konserwacji i czyszczenia kamienia dokładnie tego rodzaju, jaki znajduje się na naszej podłodze. Wynika to z indywidualnych cech, jakimi charakteryzuje się każdy rodzaj marmuru. Co ciekawe, znajdziemy także środki dodatkowo nabłyszczające, które pogłębiają kolor kamienia.
Marmur wymaga specjalnej uwagi przy przyklejaniu
Podłoga marmurowa wymaga również odpowiedniego podejście już na etapie układania. Z racji łatwego wchłaniania wody przez marmur nie wolno płyt przyklejać do podłogi stosując tradycyjne zaprawy cementowe. Jeśli tego nie dopilnujemy, wówczas kamień może się odbarwić, a usunięcie tego "defektu" będzie niemożliwe. Do marmurowych płyt stosuje się specjalne zaprawy z białego cementu, które powinny zawierać w sobie tras oraz cechować się bardzo szybkim wiązaniem, przez co woda nie będzie miała zbyt wiele czasu na wnikanie w strukturę kamienia.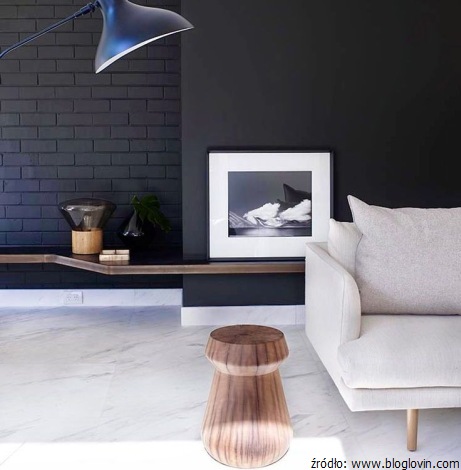 Marmurowe podłogi w salonie czy w kuchni będą więc prezentowały się wyjątkowo pięknie, pod warunkiem, że będą właściwie oraz regularnie czyszczone i konserwowane.
​